Cambridge Taxi Cab Company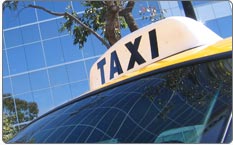 Cambridge Taxi Cab is Greater Boston's finest taxi company. Cambridge Taxi cab's fleet of late model vehicles is clean, safe and well maintained.
We proudly offer web-based fare estimates and trip reservations. Our web-based Trip Tracking lets you monitor the status of your pick up on the web in real time. Instead of calling for an ETA, you can look at the exact location of your taxi on the website. Cambridge Taxi Cab is committed to pursuing technologies that allow us to deliver the most reliable, on-time service in the business.
If you don't have access to a computer, you can request a taxi in seconds with our automated Quick Code service. Setting up a Quick Code is easy by phone or on the website. Once your 4 digit Quick Code is set up, you can call our automated line, enter your Code and the Taxi is on the way. It's that easy. And when you call the automated quick code line, you never have to wait on hold.
Customer service is our number one priority at Cambridge Taxi Cab. Our friendly and knowledgeable agents make ordering a taxi quick and hassle free.
Call Cambridge Taxi Cab 617-649-7000 and see why Cambridge Taxi Cab is the finest taxi company in Greater Boston.