Become a Driver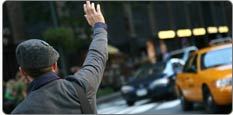 Cambridge Taxi Cab offers employment opportunities for those individuals who desire the independence of being their own boss.
To qualify the applicant must possess a valid Massachusetts Drivers License and have maintained a good driving record. All drivers are subject to a background check as well as random drug testing. Appropriate UBER permitting may be required, and assistance in obtaining this permit is available.
While drivers income will vary depending on skill level and schedule, most drivers will earn approximately $30 - $36,000 annually.
If you would like more information regarding this opportunity, please start the application process by completing a simple online application (click here). Please do not call our main line (617) 649-7000 as this number is for reservations only.
Please note that you will need a copy of your resume and driving record (less than two weeks old) in order to proceed with the application.