Logan Airport Shuttle Service
Cambridge Taxi Cab is your direct transportation to and from Logan Airport. With up to 4 passengers riding for the same price, no stops, and no reservation required, we'll get you there quicker and cheaper!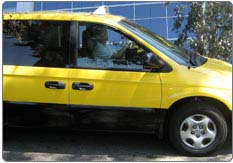 Whether you're on your way to a business trip or taking the family and kids on vacation, Cambridge Taxi Cab is your airport transportation and shuttle alternative solution. Save money by booking one of our clean, Taxi vans -- Up to four passengers ride for the same price as one and our vans cost the same as our towncars. Unlike traditional airport shuttles we won't make any stops (unless you need to make a quick stop for sodas or diapers, you're the boss.) We offer 24 hour service and you can even track your ride with our GPS tracking system.
Reliable Transportation to all Greater Boston Airports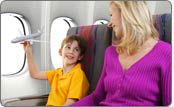 Getting there is half the fun, at least it should be. With Cambridge Taxi Cab you can rest assured that your airport transportation will be there when we say it will. You won't have to worry about delays, like waiting for other riders, like you would on tradtional airport shuttles. You can count on our fast, courteous customer service to make your next trip to Logan Airport a breeze! Call 617-649-7000 or Book Today!